Wireless Linear Ultrasound Scanner L3
May 27, 2019
Wireless Linear 7.5Mhz 96 Elements Ultrasound Scanner L4
May 28, 2019
Wireless Transvaginal Ultrasound Scanner Multi Frequency Tr1
$2,564.00
Superior Image Quality
Wireless Freedom
Works on iOS and Android
Approvals : FDA, CE, ISO
| Free Express Shipping | Worldwide |
| --- | --- |
| Warranty | 15 Months |
| Return Policy | 7 Days |
Share
Description

A transvaginal ultrasound, also called an endovaginal ultrasound, is a type of pelvic ultrasound used by doctors to examine female reproductive organs. This includes the uterus, fallopian tubes, ovaries, cervix, and vagina.
Transvaginal Wireless Ultrasound Scanner Multi Frequency addressed the most critical issues faced within ultrasound scanning. Hence, the new probe is hand-carried, Wireless ultrasound. System by SIFSOF and  developed with a prime focus on difficult patients. Plus it can as well be done on a pregnant woman or a woman with an infection.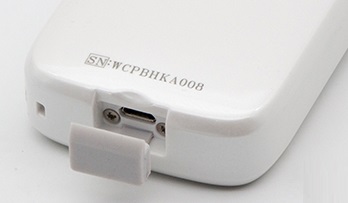 Transvaginal Wireless Ultrasound Scanner transmits sound waves and records the reflections of those waves off body structures.
Transvaginal Wireless Ultrasound Scanner Multi Frequency creates an image of the body part.
The image is displayed on your smartphone or tablet. The patient can see the image also.
The provider will gently move the probe around the area to see the pelvic organs.
Gynacologists use Transvaginal Wireless Ultrasound Scanner in various cases such as:
An abnormal pelvic or abdominal exam.
Unexplained vaginal bleeding.
Pelvic pain.
An ectopic pregnancy (which occurs when the fetus implants outside of the uterus, usually in the fallopian tubes).
Infertility.
A check for cysts or uterine fibroids.
Verification that an IUD is placed properly.
 Doctors might also recommend a Transvaginal ultrasound during pregnancy to:
Monitor the heartbeat of the fetus.
Look at the cervix for any changes that could lead to complications such as miscarriage or premature delivery.
Examine the placenta for abnormalities.
Identify the source of any abnormal bleeding.
Diagnose a possible miscarriage.
Confirm an early pregnancy.
 Features :
Works with Tablet or Smart Phone.
Built-in and replaceable battery.
Advanced digital imaging technology, clear image.
High cost-effective.
Wireless connectivity, easy to operate.
Small and light , easy to carry.
Applicable in emergency, clinic, outdoor and vet inspection.
Intelligent terminal platform, powerful expansion functions on application, storage, communication and printing.
Measures uterus, fallopian tubes, ovaries, cervix, and vagina.
       Specifications :
Scanning mode: Electronic array.

Display mode: B, B/M.

Frequency: Transvaginal Probe 6.5MHz.

Depth: 50~100mm.

Image Adjust: Gain, Focus, Harmonic, Denoise.

Angle: 149.

Paracentesis assisting function: guiding line in the plane, external the plane (automatic blood vessel measurement), the enhancement display of needle.

Measure: Length, Area, Angle, Obstetrics.

Image frame rate: 18 frames / second.

Battery working time: 3 hours.

Charge: by USB or by wireless charger.

Dimension: 156×60×20mm.

Weight: 270g.

Wifi type: 802.11g/20MHz/5G/450Mbps.

Working system: Apple iOS and Android, Windows.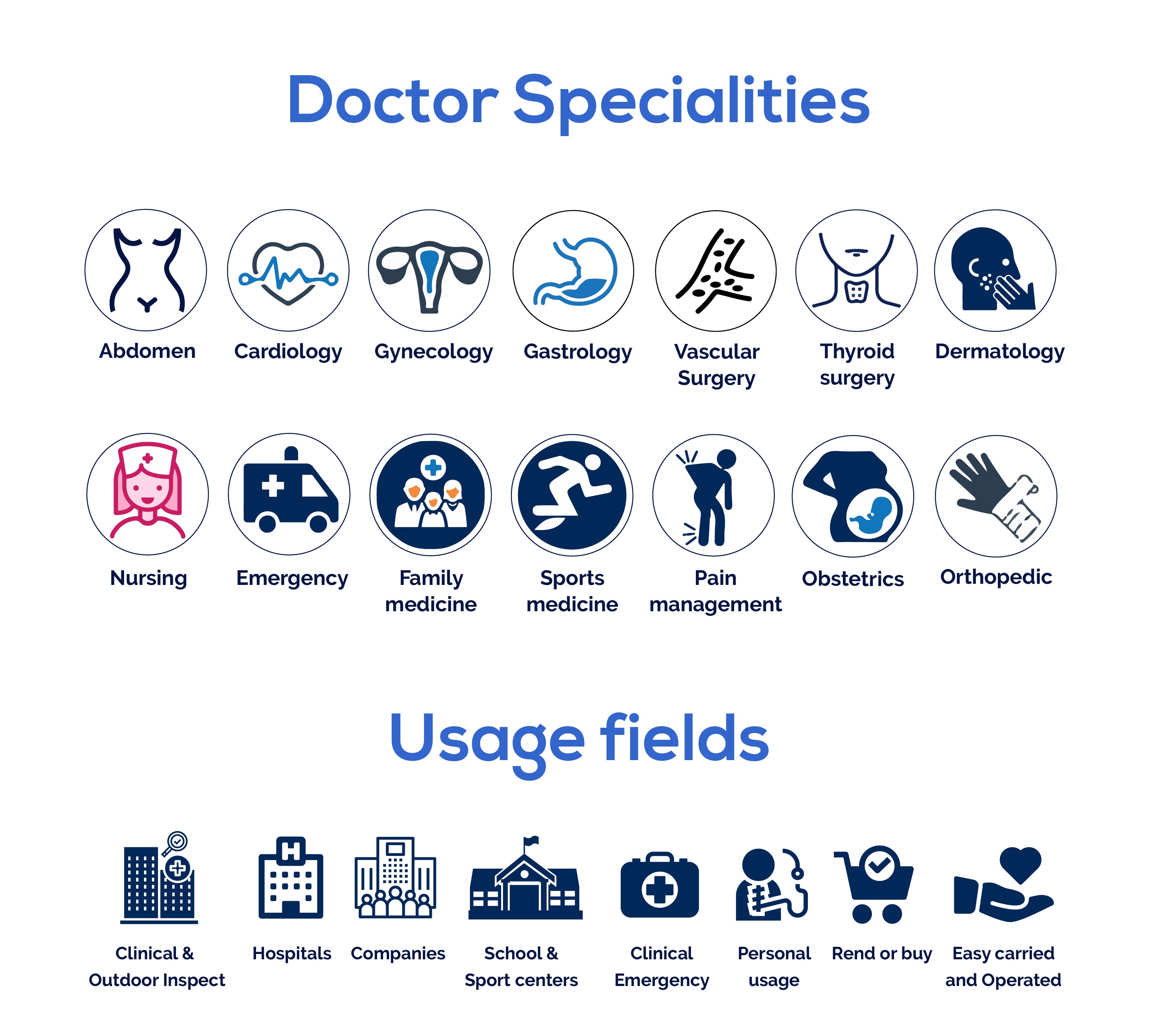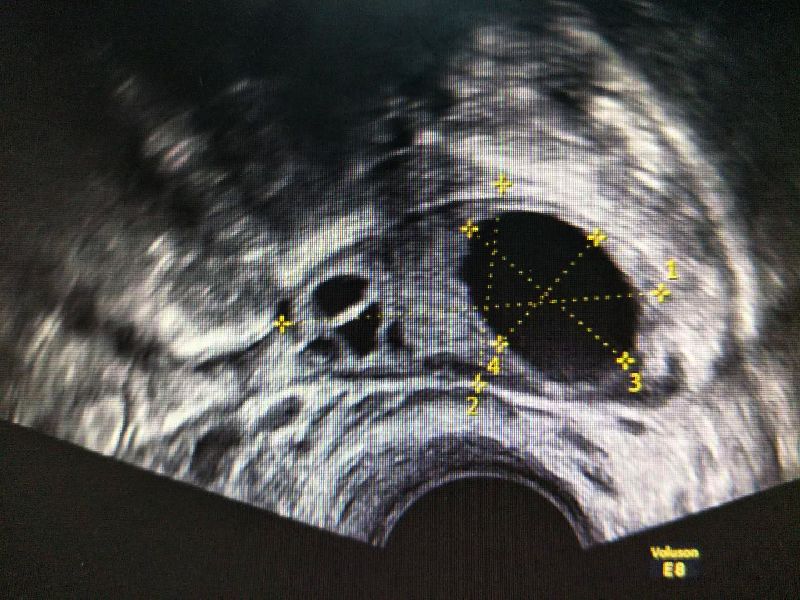 Additional information
Head Type

Double Head : Convex and Transvaginal

Screen mode

B, B/M, color doppler, PW, PDI

Frequency

Convex Side : 3.5 MHz / 5 MHz
Transvaginal Side : 6.5MHz

Elements

128 E

Depth

Convex Side : 100mm ~ 200mm, Adjustable.
Transvaginal Side : 50~100mm.

Applications

PICC Line Insertion, Thyroid, Breast, Vascular, Nerve, MSK (Musculoskeletal), IV intraveineous injection and plastic surgery, Joint Injections
Free Express Shipping Worldwide
Returns Policy
Returns Policy
>> Returns :
You have 7 calendar days to return an item from the date you received it.
To be eligible for a return, your item must be unused and in the same condition that you received it.
Your item must be in the original packaging.
Your item needs to have the receipt or proof of purchase.
Warranty
Warranty
Our Warranty covers defects in material, defects in workmanship under normal condition of use.
The product must be in its original packaging. Customer needs to ask for a Return Merchant Authorization (RMA) stating the exact technical issue and under which condition it did happen. Any documents or accessories that shipped with the product must be included in the package. Customer returns the package at his charge.
The company will repair the product, at no cost, once technical department confirms the defect happens under normal condition of use.  The company will repair any broken parts of a product using new or replacement parts. The product can be exchanged with a new product. The company ships back the fixed or new item for Free, back to customer.
The Warranty Period for Physical Goods is 15 Months from the date of purchase.
> Warranty does not cover :
Damage of a product resulting from:
– Negligence
– Unauthorized modification of the product
– Natural disaster
– Theft or loss of the product
Product Attachment
Please Login To Download Attachment